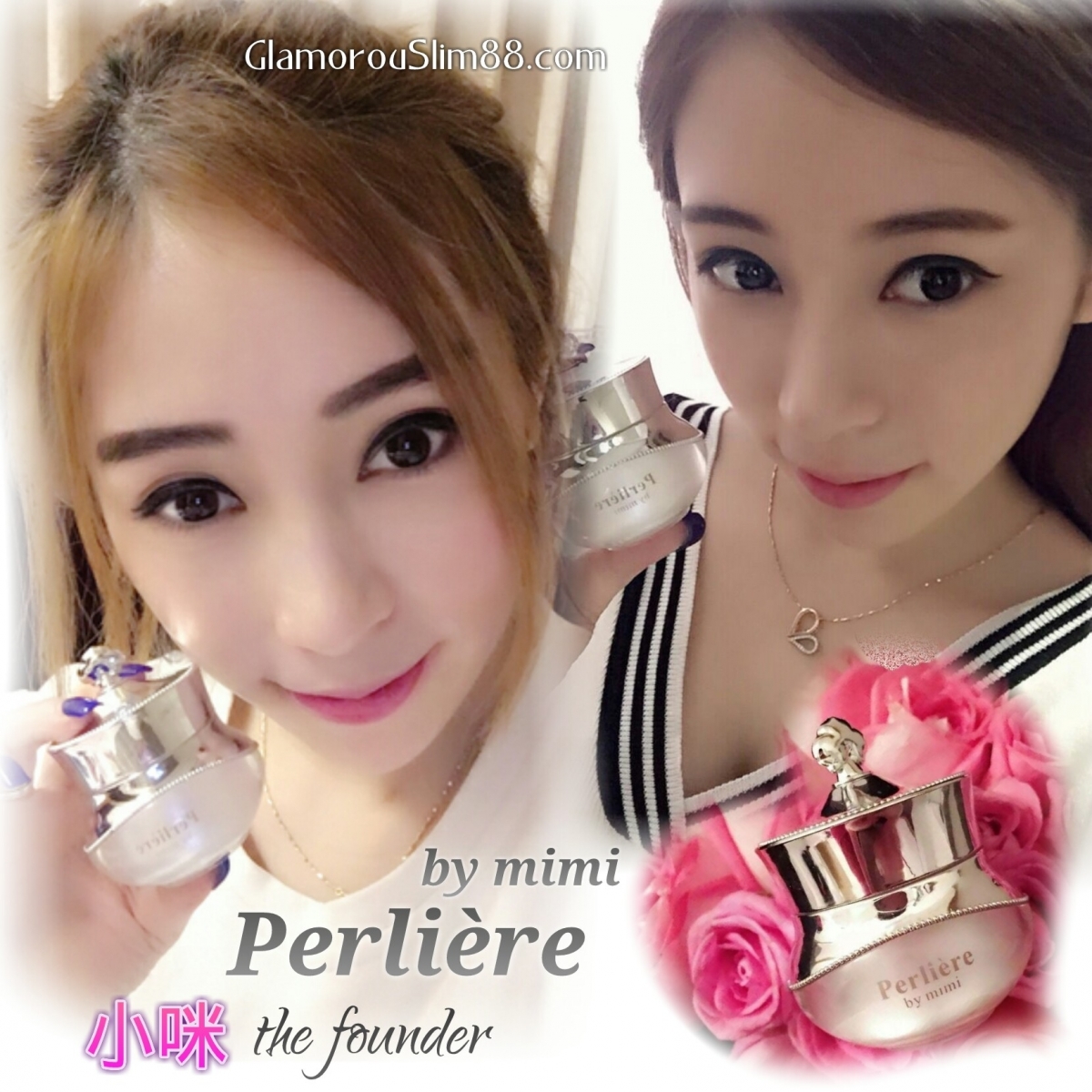 100% Authentic Perliere by Mimi Deep Sea Pearl Cream 15g
Remarks: Product original 100% authentic from China Founder Mimi [小咪] ,
without packing box.





Perliere by Mimi Pearl Cream 15g





Function:




Effective whitening,

Scars/spots fading, Breaks down melanin,Reduce inflammation and diminish acne/pimples/blemishes ,Refine and shrink pores,Oil control properties ,Control sensitive skin, Balance up skin tone, Boost radiance of yellowish skin ,Soften skin Anti ageing
You only need one bottle of this to solve your skin problems! Save the hassle, money and your time!
功效:美白,祛痘,去痘印,淡斑,收缩毛孔,嫩滑皮肤,去油脂粒,调节水油平衡,淡化黑色素,均匀肤色
消炎杀菌祛痘,美白修复淡化痘印,针对护理痘痘肌或者有斑点,脸上暗黄者,效果惊人!此外还含有多种氨基酸及矿物质!

Ingredients:
Ingredients: Deep Sea pearl granules, Colostrur mineral essence, Rose extract, Meadowfoam extract, Immotelle anti allergy factors and other substances as well as acne important secret recipe!
成分:
深海珍珠原颗粒食用级别珍珠粉、熬制牛初乳、矿泉精华、玫瑰纯露、白池花萃取、冰膜、白芷等多种物质还有祛痘重要保密配方!
No preservatives, no colourings and no other unapproved additives added.

?珍珠膏效果好的原因是:
①每一个珍珠膏都是活珍珠取自,保留了原有的养分!
②里面配合玫瑰纯露和牛初乳,可以作为美白的辅料,主料是珍珠粉,
③配合中药白芷白芨等多味中药,深度美白,是中药活血美白,让肌肤真真正正有血色,而不是表面美白!

?perliere珍珠膏用法:晚上睡前洗脸后,拍上爽肤水,在爽肤水只有5成干(越湿润越好),还是湿润时就可以点上珍珠膏,轻轻拍开(拍散开让它吸收就可以啦,不要抹,用拍的方式)薄薄一层吸收更好哦!第二天起床洗面奶洗净,即睡眠面膜用法一样!珍珠膏富含氨基酸,对肌肤新陈代谢非常好,所以晚上睡眠肌肤新陈代谢可以促进,效果极佳!

? 记得早上洗面奶清洗哈,因为珍珠膏里面珍珠粉的氨基酸和微量元素都是会被吸收,但是珍珠粉本身肌肤未必能够完全吸收的,所以早上洗面奶可以清洗掉没有吸收那些!

?注:perliere珍珠膏不含任何化学防腐剂,化学抗氧化剂,香精色素等,完全纯天然,所以在使用一两个礼拜后会发现膏体有微微变黄现象是正常的哈,是氧化过程,这也是天然的证明,不影响使用功效,请放心使用!孕妇,小孩均可使用!
Why Perliere?
@ Made from real pearl from deep sea, grounded to the finest level to be absorbed by our skin
@ Other ingredients are all natural, without chemical additives and preservatives. Safe for pregnant ladies and those with sensitive skin too!
@ Guaranteed 100% authentic ( Authentic perliere cream should be pearl white colour instead of yellowish white; and when tested on burning under flame, authentic perliere should be pure milky liquid instead of oily-yellowish liquid: See photos attached above)
@ New improved formula which is not as drying as previous batch, and the particles are much more refined, hence the application is much easier and absorption will be much better than before!
@ It is a safe and legal skincare product! Tested and approved by Biro Pengawalan Farmaseutikal Kebangsaan(BPFK) Malaysia! Check it out on the website!

來認識下珍珠膏
自古以來珍珠膏就是一种具有多功能的保養聖品
珍珠膏滋润补充肌夫水分增加皮肤深层细胞营养,使您的肌肤保持青春,健康,自然美白
珍珠膏能激活细胞,使老化,粗糙的皮肤得到修复,达到使肌肤柔细润滑,白里透红的效果,从而焕发青春活力,让人年轻美丽。
珍珠膏使用方法十分简便,洁面后,用手指均敷珍珠膏在面部,每日早晚两次。
珍珠膏独有的滋养、护肤活性成分,促进肌肤新陈代谢,增强皮肤细胞活力和皮肤弹性,保湿、柔润肌肤。
珍珠膏具有除痘去斑的作用,对面部青春痘、色斑、皮肤瑕疵、皲裂尤为适合,并能减少高温、低温、风沙等恶劣环境对皮肤的伤害,令肌肤白皙红润、娇嫩可人。
美妞們看清楚了吧

Perliere Pearl Cream
Made from wholly natural ingredients, mainly pure nano pearl mixed with grounded Chinese medicine. The composition is completely free of chemical additives, which makes it safe for daily usage, even for pregnant women.

Perliere pearl cream has a wide range of beauty functions. It effectively breaks down melanin, whitens skin, removes aging spots and acne, soothes allergic reaction, shrinks pores and balances water and oil. Perliere also inhibits skin aging at night.

Perliere pearl cream is vastly improved compared to previous versions seen in the market, which tend to be dry. Perliere has additional mostuirising effect, its particles are smoother and more refined, so it will not cause cuticle thinning and sensitive skin.
Rest assured that one bottle of Perliere will resolve most of your problems.

小咪没有华丽的语言,只会给你们最大的保证!!!
Mimi promised will give you the greatest guarantee, 100% safe use to our supporter.


让小咪给你们讲解下用法吧
Let Mimi introduce about the direction of use :)


You can choose use together with or without TST Tender Moiturizer,
but of course if use together can reach to the great and satisfy effect for skin.


After cleansing face, apply a little amount TST Tender Moisturizer on face, massage lightly.


Before the TST's Toner get dry, apply dots of Perliere cream on face quickly.


Because of the Perliere Cream a little dry, hence make sure can apply on face evenly before toner get dry.


After complete apply the cream, looks shinny & brightly! But still yet perfectly!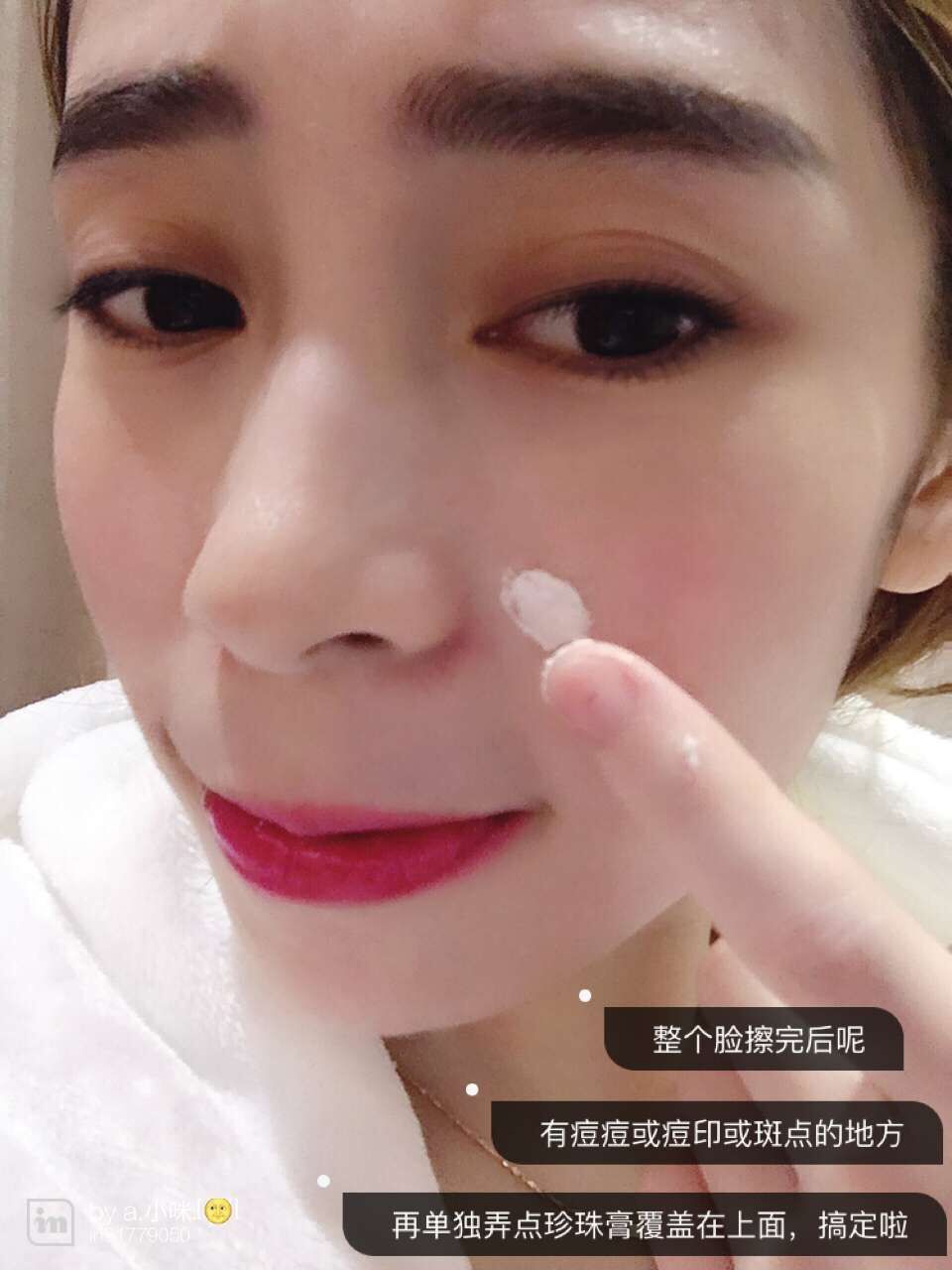 Apply a little amount of Perliere Pearl Cream on acne, blemish, pimples, scars or spot freckle.


用了perliere珍珠,这几天皮肤真的完美得像剥鸡蛋壳呀~
After use with Perliere Pearl Cream, my skin really perfectly like the white egg without shell :D



看看宝贝们的回馈吧
Let's view to our customer feedback
Customer comments
| Author/Date | Rating | Comment |
| --- | --- | --- |
---